American Phone Sex Network is a telecommunications company based out of Southern California. We've been proudly serving the nation the most exciting adult phone entertainment since 1987, and are home to thousands of unique adult-only lines. We are currently building a social media presence, and hope to continue to expand our brand online, as well as stay on the cutting-edge of all telecommunication technologies.

APSN has an extensive network of adult-themed websites bursting with tons of sexy free content, accessible right on your mobile phone. From teens to MILFs and every niche in between, we've got something for everyone! Browse until you find what you're looking for!

Don't miss a thing with HD Voice! We employ this high-quality, high-fidelity technology to cancel out background noise and extend the frequency range, bringing you the most crisp, rich, clear audio available over the phone, so you can enjoy your experience to the fullest extent!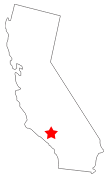 APSN is located in Southern California, just minutes from the heart of Hollywood. Our proximity to the entertainment capital of the world puts us on the pulse of what is current and trending in the world of adult entertainment!